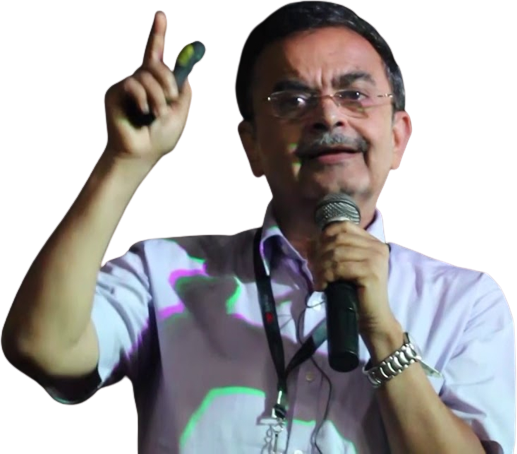 The day you accept full responsibility for yourself and stop feeling sorry is the day you begin at the very top
Best Coaching Institute In Patna For IIT-JEE
In the area of engineering, Abhayanand Super 30 has consistently produced top performers in the country. The institute has effectively established itself as the best coaching institute in Patna for IIT-JEE because to its high-quality instruction and study resources. The institute, led by Mr Abhayanand, has made a significant contribution to community through its well-organized courses and training materials
The institute has established a strong basis for engineering aspirants by relying on the core principle of devotion, efficiency, precision, and creativity. The institute is the reflection of a goal to further demonstrate the greatest of teaching skill and rich expertise to students in order to help them realise their aspirations and shape their future as IITians. The institute is led by a group of highly qualified and devoted professors who are dedicated to promoting excellence and perfection in teaching and increasing the possibilities for every IIT aspirant's achievement.
At Abhayanand Super 30, we make creators of future generations that can significantly transform the way we perceive this field today. We ensure our students carry the legacy of our deep rooted knowledge centre that has enlighten the world in past times and still it is surprising with superlative engineering works and concepts. We inculcate the practice of knowledge acquisition and sharing for betterment of every students and faculty. Our distinguished faculty members are more than committed for your success than anybody else could be in your life. They are more than a mentor, they are the generation makers for us and we always appreciate their effort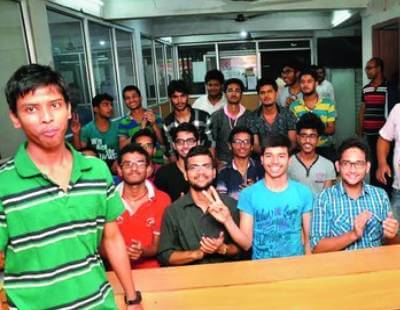 No.1 IIT Institute In Patna
Each lesson at our institute is broken down into several sections, including daily practice issue discussion, sheet or module conversation, and conceptual learning. Learners are provided daily practice problems as homework assignments in order to recapitulate all of the principles learned thus far. The questions are well-crafted to familiarize pupils with the exam format. Regular doubt discussion classes provide students with a solid basis. Students' speed and efficiency improve as a result of the regular evaluation examinations.
Our institute breaks down each subject into several sections, including a daily practice problem discussion class and module conversations. We ensure that each learner has solid foundation by providing homework problems regularly to recap at the end of each class. Students' speed and efficiency improve as a result of regular evaluation exams
It's all about Sheer Determination and Utter Dedication
Cracking an IIT exam is not the cup of everybody's tea. It requires sheer determination and utter dedication continuously till you get to the goal. Studying for longer period of time and studying everything will never get a student success in clearing engineering entrance examination; it is the smart preparation which has to happen before you decide to become an engineer. Therefore it is recommended to choose the coaching institutes wisely to avoid loss of time and money
Ready to pursue
your dream
Abhayanand Super 30 institute is also known for its perfect facilities and high quality facilities.
Our Unique Value Proposition
Our unique value proposition includes interactive classroom sessions, best choice of teachers, diverse and conceptual participations in workshops, course wise year planner, dedicated classes for revision and back up classes. Apart from this we also provide our students with board exam preparation cells along with highest student selection ratio every year. We monitor each and every student's performance so closely and provide him or her with proper strategy and guidance to ensure that they get the best resources to capitalize on for the best of their career.