Money matters least your success matters most
The institute was not established with a vision of minting huge wealth but to help the poor and deserving students and we still support the same ideology.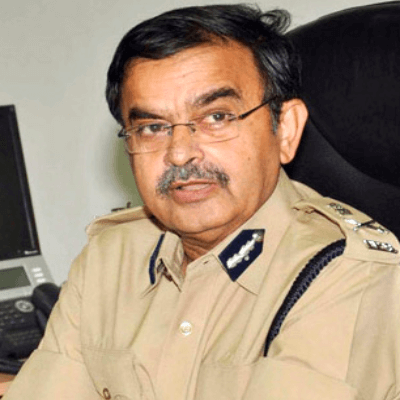 The image of Bihar is not that bright when you visit other Indian states like Maharashtra and Kerala. However, people of other states have claimed that students coming from Bihar are intelligent and laborious and we have to take advantage of it. But how? As it is known to all that a key to a better future lies in quality education then why can't this change the image of our state. The objective of Abhyanand's Super 30 is not just to help you crack the entrance exams of IIT and NEET but also want to make the state stand firmly among the so called developed Indian states.



Achieve your dream of cracking IIT with Abhyanand Sir
When you have mentor like Abhyanand Sir then you need not worry about anything else but focus on your study. 
Learn under the guidance of Abhyanand Sir
It's a great privilege for students to learn under the guidance of Abhyannad Sir.
He is the gem of a person and what attracts people towards him is his humble nature and kind behavior. He is always ready to help students in whatever way he can. Apart from Abhyanand Sir, the institute has other great teachers who are here to help you in clearing the concepts and making complex topics easier. If you have the potential to work hard then we are here to fuel it up with proper guidance and dedication. Our teaching methodologies and transparent system has made us one of the best coaching for IIT in Bihar. 
!Make the world accept your views through your conviction and proofs
Uzzwal shekhar
U just can't compare this with other iit jee preparation centers. Here at abhayanand super 30 u will be provoked to raise doubts and will be cleared immediately, will be taught how to get to the base of the concepts. Unique feature of it is that here you can learn time management. And one more thing institute would be a wrong pick for this better u can call it a family.
Awadhesh dubey
My son is going to study there..An excellent institution for children who wants to be an iitian. My aim was that even a single member of my family become an iitian and now it's that my son will do it. So make more and more institutions like this in our country.it will help the students that can't go in good institutions like Allen but are are willing to.Thanks to abhyanand and the super 30 team..
Vishal Rai
I'm lucky to be a part of this institution (2017 batch). Undoubtedly the best place in Bihar for gearing up for the JEE. A proven and fully transparent system, its no less than a modern day gurukul, which wont cost you a penny.
Arghya Das
It has been a great pleasure to be a part of this institution. Not only the teacher but all the staff members works as a team which creates an ambience which helps student to crack JEE & NEET