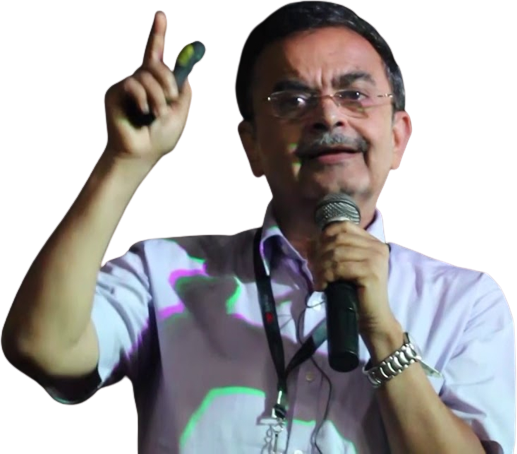 All the IIT aspirants who are looking for the best IIT JEE Coaching In Patna can come and avail the services of us. We are providing one of the best IIT coaching in Patna and passing percentage will keep increasing.
Lakhs of students appear for IIT every year but very few succeed, and we are here to increase the percentage of passing students.  
Best IIT Coaching In Patna
We are one of the Best IIT Coaching In Patna. Aspirants who have come under our guidance for the preparation of IIT even do better in their school examination We make sure that faculty members not only teach the students as per IIT but also take care of their school examinations. We don't want that our student crack the IIT exam but with a low percentage in board examinations. afterall we are one of the best JEE coaching in Patna we focus on the overall development of our aspriants.
In today's competitive environment, it's obvious to raise awareness and apply knowledge to the greatest benefit. We believe that IIT-JEE applicants should be committed and focused on achieving their objectives in order to improve their performance.
Our institute provides numerous possibilities for students to thrive and expand their engineering talents. This is why we create our course materials in such a way that they provide you with a clear vision and allow you to maximise your abilities while maintaining a high level of enthusiasm. We recognise the value of engineering professionals and their significant contributions to science, technology, and innovation around the world. As a result, each course has been meticulously developed to meet every type of student and their academic level. Any student who is passionate about pursuing professional education in the subject of Engineering Sciences can select the ideal course in one of the best institute for IIT in Patna to start their path to a bright future. 
Target Course by Top IIT institute in Patna for XII passed students.
This one year classroom program is specially designed for those students who have cleared their 12th board exams and are looking for a career in Engineering through IITs and NITs.
The students who have missed the first chance in IIT-JEE Main or IIT-JEE Advanced will be trained rigorously that will help them in achieving their goal. The faculties remain very attentive while teaching these students as they know that they have already missed one chance. but you worry you can still complete your prepration in on the best
We examine them strategically for gaps and provide them with relevant suggestions and feedback to help them close those gaps. Apart from that, we make certain that students are directed and examined on a regular basis in their exam preparation. A planned classroom session as well as personalised course materials helps them succeed. Our students' success may largely be attributed to their passion and determination to learn knowledge and apply it appropriately during the examination and later in their careers. We can guarantee you high-quality, well-organized study materials as well as exceptional help when needed.
Achieve your dream under the guidance of experts
Are you finding it tough to pass IIT JEE? Don't worry! We are here to help you fulfill your dreams. We provide the best IIT coaching in Patna, Bihar. We provide one of the best coaching in Patna, which helps students to clear IIT entrance.
Why Abhayanand Super 30 is considered one of the best coaching institute in Patna for IIT JEE
There can be many reasons for choosing Abhayanand Super 30 coaching institute. First one is that you will be guided under highly experienced faculty members that also include Abhayanand Sir. Second one is that we give less priority to money and your success matters most to us. The institute was not opened to mint money but to help poor students succeed in competitive exams like IIT. Our ideology is that financial barrier can't stop you from achieving success. If you want to study in your dream college and are looking for the one of the best coaching for IIT JEE in Patna then you should consider Abhayanand Super 30.